Many of our customers have come to us asking what they can do about a bad review they've received on Google. Unfortunately, Google does not give business owners a lot of control over the reviews that appear on their Google My Business Listing. This is also one of the reasons that Google Reviews carry so much weight— the customer knows that they can trust that the reviews weren't tampered with.
We've put together a guide of what you can do if you are worried about your Google Reviews.
Claim your Google My Business Listing
Before you can do anything about negative reviews, you will first have to claim your business on Google so you can manage your Google My Business Listing.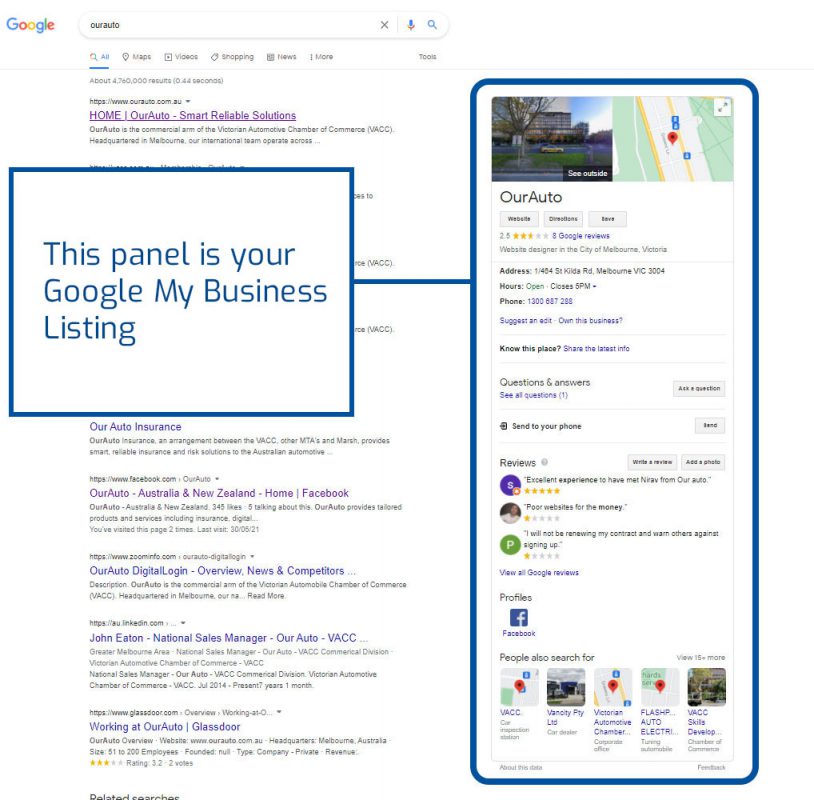 How To Claim Your Business On Google
On your computer, visit Google My Business.
Sign in to your Google Account, or create one. If you only have a personal Google account, create a new one dedicated to the business. Then, click Next.
There is a good chance Google already has your business information. Just type your business name into the search bar on Google My Business and select your business if it appears in the dropdown. If it doesn't, you can click on the text which says "Add your business to Google"
Sign up with your business email domain if you have one . Enter the name of your business or chain. If you have a chain, you can also select it from the suggestions that display as you type.
Enter your business address. Then, click Next.
You may also have to place a marker on the location of your business on a map. If your business doesn't have a physical location but operates within a service area, you can list the area instead. Then, click Next.
Choose how your business will display on Google Maps.
If you serve customers at your business address:
Enter your business address.
Click Next. If you also serve customers outside your business address, you'll have the option to list your service areas as well.
If you don't serve customers at your business address:
Enter your business address.
At the bottom, click I deliver goods and services to my customers and then Next.
List your service areas, then click Next.
Search for and select a business category. Then, click Next.
Enter a phone number or website URL, then click Finish.
Select a verification option. You should review your information before you send the verification request.
Now that Google has verified you as the business owner, you will be able to change some details of your Google Business Listing, and reply to reviews!
How To Tackle Bad Reviews
The first thing to do is to take a quick moment to breathe deeply and maintain calm. It's hurtful when someone is trashing the business that you've poured your heart and soul into, but responding emotionally is only going to hurt your business more.
Bad reviews can be either a legitimate bad review from a disgruntled customer, or an illegitimate review, published by someone who never utilised your business. We'll walk you through how to handle both.
Legitimate Bad Reviews From Customers
Reply calmly to them and apologise for the issue. Explain any extenuating circumstances, and if the customer has left out some key information about why they didn't get the service they expected, include that in your reply.
It's important to not come off as combative, or to be seen as making excuses. Just apologise calmly, explain the situation, and leave it at that.
 Illegitimate Bad Reviews
For reviews you might think are illegitimate, you can do this:
Write a little reply saying something along the lines of: " Sorry Stephen, we have no record of you as a customer. Can you provide us with more information (like the date and time you visited us) so we can review this issue for you?"
Report the review by clicking on the three dots on the righthand side of the review
Pick the reason most appropriate for this review being incorrect. And hit the blue Report button
There is a chance Google will follow up with you via email for more info about the review.
I've Done Everything, And It's Still Not Helping!
You can follow all of the steps above, but as Google has final say over taking down reviews, and Google is notoriously slow to respond to individual requests, you can be left stuck in a situation where your review score is tanking thanks to the actions of bad-faith individuals.
If anyone offers a service to remove negative reviews for you, they're lying. Nobody who works outside of Google can do that. Anyone who claims they can has found a bug, glitch, or exploit to sidestep Google's current settings— and Google always finds these exploits, and tends to punish the sites, businesses, and individuals who have been using them.
OurAuto is always here to help, and while we don't have a direct line to Google, we do have a service that can help. Our partnership with Podium means we can offer you a wide variety of customer engagement tools, but the one that can help here, is the ability to send SMS messages to customers with a direct link to leave a Google Review for your business. We can't delete the bad reviews, but we can bury them under good ones!
If you're interested in improving your Google Star Rating, contact us today!